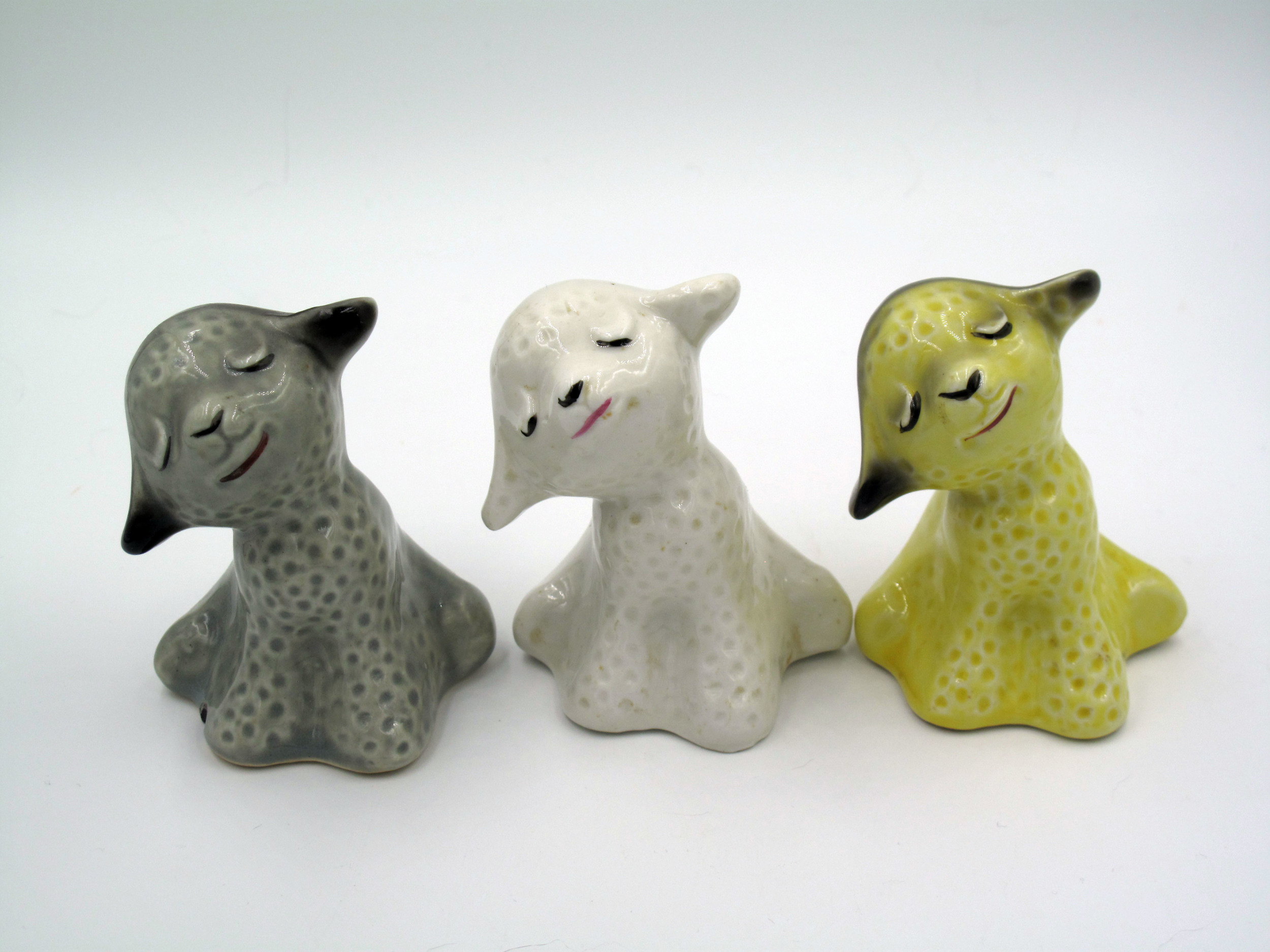 Ruth Van Tellingen Bendel
HISTORY
The Regal China Corp was founded in Antioch, Illinois in 1938. It was later purchased by the Royal China and Novelty Company.
They are known for their high quality glazed cookie jars, kitchen canister sets, and salt and pepper shaker.
Children's book illustrator Ruth Van Tellingen Bendel designed a series of salt and pepper shakers for them in the 1940's of animals or people hugging each other; unfortunately my little bug is missing his mate.
The firm closed in 1992.
Sources:
Book: "Antique Trader Salt And Pepper Shaker Price Guide" by Mark F Moran